0
#103 - 2009-04-26 - fun location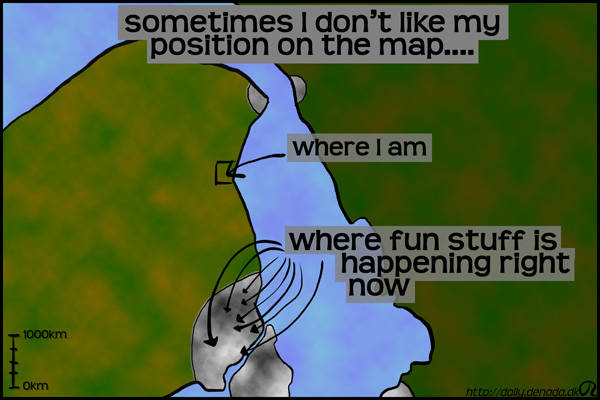 Even though it only takes me a little less than an hour to get to downtown CPH from where I live, I do get the sense of living too far away from where the fun is happening.
At other times, I am very happy that I live here - check out the
alternate version
.
[Title] Sometimes I don't like my position on the map...
Where I am
Where fun stuff is happening right now.