0
#320 - 2009-11-29 - a simple wish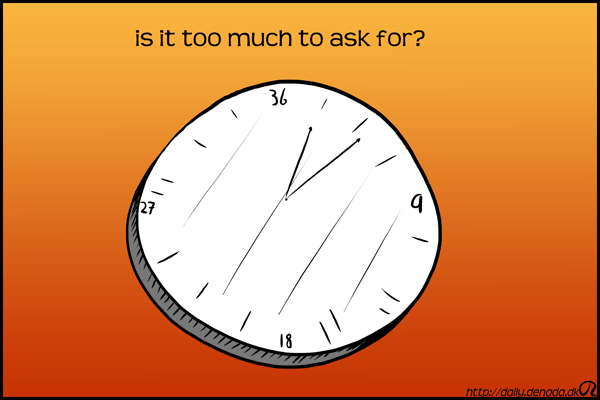 I should have thought this through when I accepted the invitation for the party I went to last night.
Sleeping 6 hours the night before, having a 12 hour shift at work and then going directly to that party, having only 12 hours from the end of the shift until I have to be at work again? I'm not sure I'll be fit to make a strip for monday after this weekend..
[Title] Is it too much to ask for?