0
#208 - 2009-08-09 - can i get an exit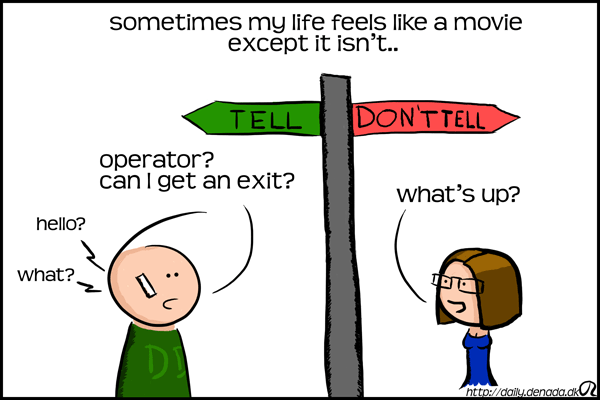 I needed that exit a long time ago.
The hair should be longer, the dress is wrong and the colours are way off, but I'm somewhat satisfied anyway.
Reminder: There is 15% off in the
shop
until the 23rd this month if you use the promotional code SUMMER2009 and shop for more than 30eur. Go crazy :)
[Title] Can I get an exit?
Sometimes my life feels like a movie. Except it isn't..
rené: Operator? Can I get an exit?
Voice on the phone: Hello? What?
JJ: What's up?