back
---
Ok, so I thought about it a lot, but at least I used it to practise drawing, and that's a good thing I guess?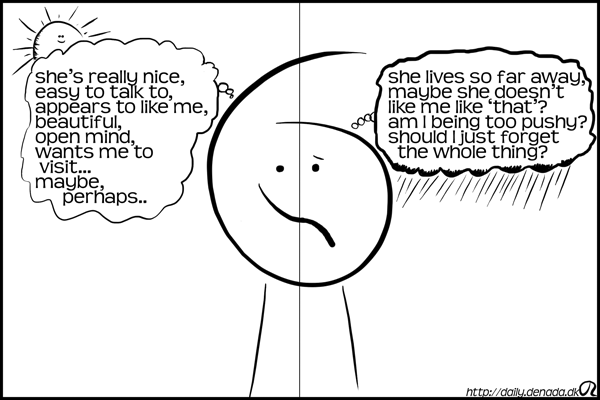 Well, "appeared to like me" is the correct phrasing. This was done some time ago. The title for this was HappySad. Inspired heavily by
HappySad
by Jeroen...

This one was supposed to be used for a small animation, featuring music by Ellen Allien & Apparat, but I guess the world isn't ready for my animations yet..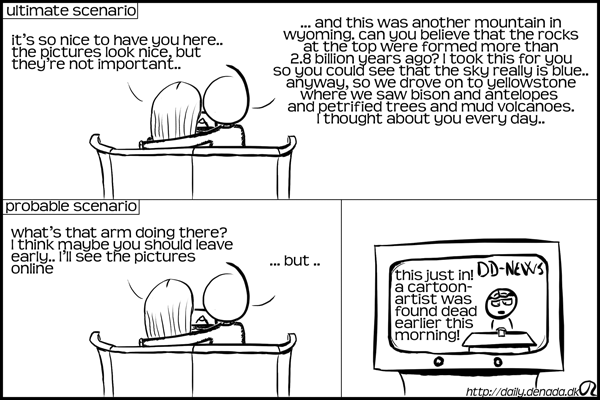 .. and now, to the weather, but the idea was nice as long as my brain thought it was going to be possible...
---